Winter Weddings are becoming more and more popular and with so many great ideas and inspiration surrounding Winter, we thought we'd share a few ideas we've found. When you think of Winter weddings, you typically think of snowflakes, white faux fur, pine trees, and of course snow. Below are a variety of ideas ranging from Wedding favors to Winter wedding cakes to Winter Wedding Invitations.
Bride Accessories
In most parts of the country, Winter is a snow-filled landscape with frigid temperatures. No bride wants to cover up her beautiful wedding dress with a full-length winter coat. Why not opt for a fur wrap that keeps you warm, but also make a beautiful statement. What makes an even more beautiful statement? This full line of faux-fur coats, wraps and more from Donna Salyers' Fabulous Furs.
Footwear is a bit tricky in the winter months for fear of slipping on snow and ice. Why not opt for some super silver Hunter wellies?
Courtesy – Liz Banfield, British Crush
Winter Wedding Favors
Wedding favors are a small gesture brides and grooms offer their guests in thanks of attending the ceremony. We found some fantastic wedding favor ideas that your guests will love.
Thermos water bottles engraved in silver with the couple's initials is a great touch.
Courtesy – Martha Stewart Weddings
I love the idea of offering a Pashmina shawl for guests to use. These will definitely help keep the chill off during the wedding ceremony.
Courtesy – Elisabeth Ann Designs, Photo-Heidi Ryder
Instead of candy or mints, what about delicate macaron cookies? We love these snowflake macarons.
Snowflake Macarons with White Chocolate Ganache Filling – Duhlicious
What about a wedding favor keepsake that guests can enjoy for years to come? This 2012 snowflake ornament is not only beautiful, but benefits the National Wildlife Federation.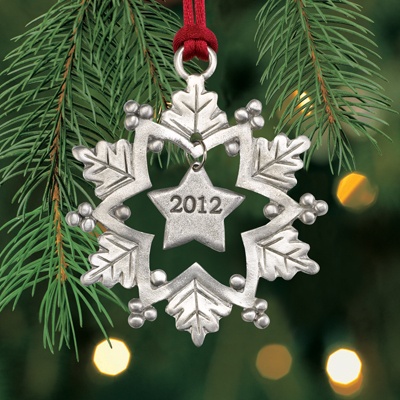 Snowflake Ornament Favor – National Wildlife Federation
Winter Wedding Desserts
Wedding cakes for winter can be equally as extravagant and delicious as any other time of the year. This white on white wedding cake is not only elegant, but encompasses a snowy winter wedding perfectly!
Winter White Snowflake Wedding Cake – Erica O'Brien
This dessert table is a perfect addition to the wedding cake. We love the white on white look.
Courtesy – Style Me Pretty
Winter Wedding Invitations
Winter Wedding Invitations color schemes range from soft blue to deep raspberry. Urbanity Studios offers wedding invitations that can be altered with colors to create the perfect winter wedding invitation.
Cream and gold is a fabulous color combination for a winter wedding. We took our Fall leaf invitation and altered the colors for an outstanding finished product.
Elegant Leaf Wedding Invitation – Urbanity Studios
Deep Raspberry and Silver gray is another elegant color combination. We took our Snowflake Wedding Invitation and changed the colors to something that is truly elegant.
Winter Snowflake Wedding Invitation – Urbanity Studios
Navy Blue and Rich Purple is a stunning color combination this winter season, especially when you throw in a damask pattern.
Damask Wedding Invitation – Urbanity Studios
Pine cones are seen in a lot of winter wedding decor. We loved this pine cone wedding invitation with colors changed to a very wintery blue, silver and chocolate brown.
Pine Cone Wedding Invitation – Urbanity Studios
We hope you stay warm on your Winter wedding day and found something that inspired you with these ideas.
Let the celebration begin.