Look at this festive invitation called Pizzazz! Wouldn't it make a fabulous place to start planning a Bridal Shower?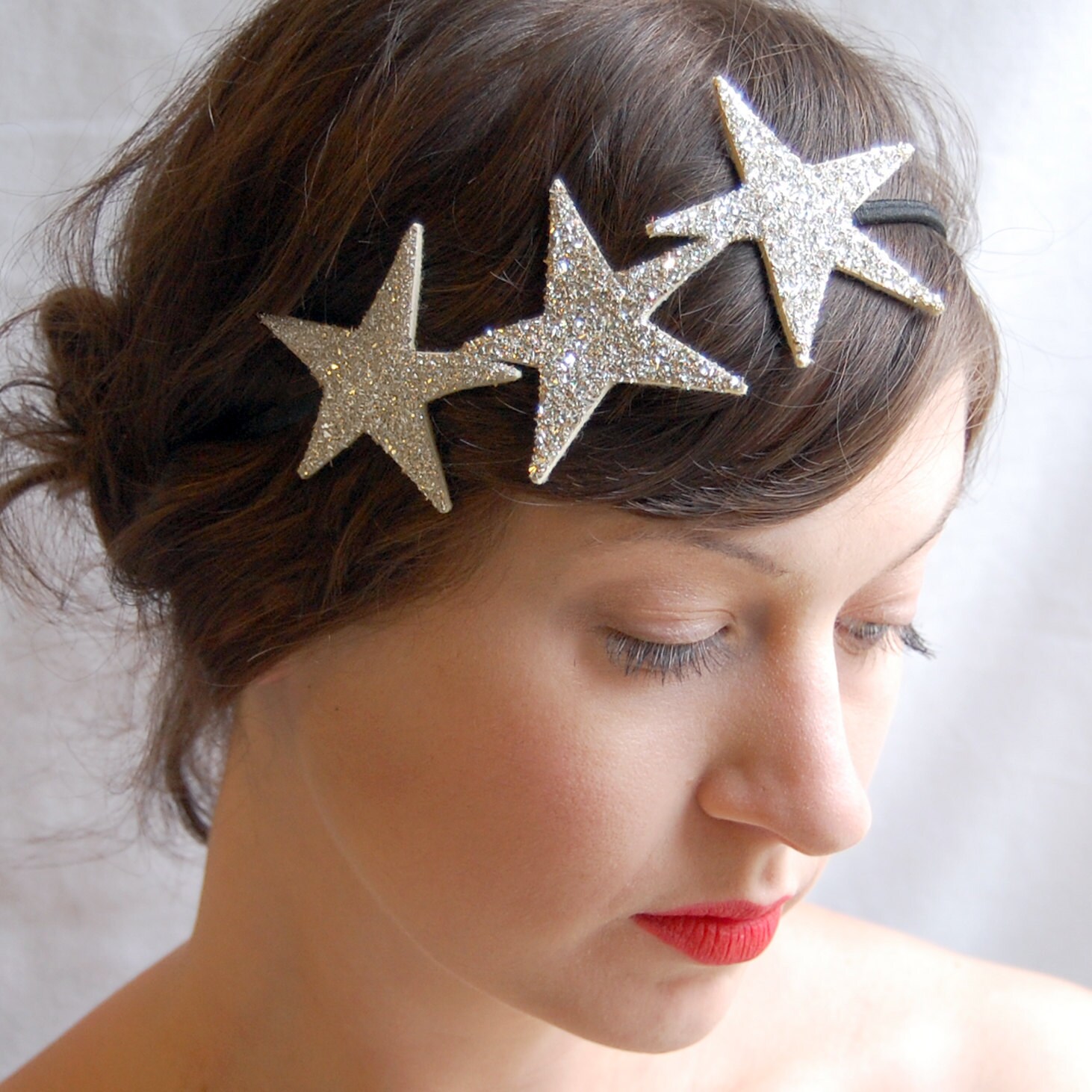 I can just imagine the clink of pretty cocktail glasses and the glint of twinkly lights off of a star shaped head band like this one from Giant Dwarf on Etsy:
You could have throw the bride a nice intimate girls night out at a vintage themed bar, with candle light and martinis. Ask guests to get into the theme by dressing in retro fashions, like this wedding guest did as seen on http://www.100layercake.com
Or you could have a cocktail party at your own home! Time to break out the bartender recipe book! This 30th birthday party also seen on 100 Layer Cake is so inspiring:
I just love the idea of an intimate evening shower to celebrate a friend's upcoming nuptials. Throwing a wedding can be so stressful, a nice mellow night with lady friends might be just the kind of pick me up a bride needs.